Group Classes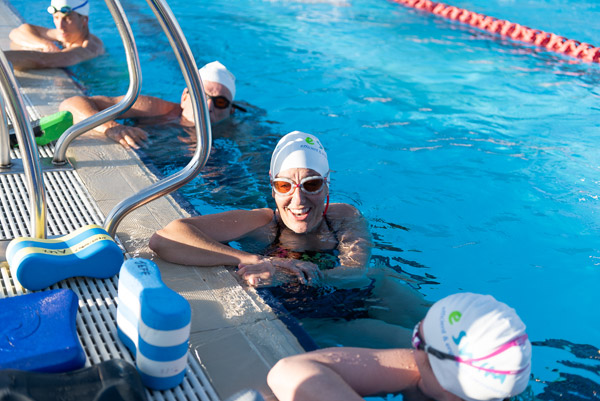 eSWIM Group classes can be attended on a casual basis. Each session runs for 1 hour and the classes are held on:
Mondays 9:30am - 10:30am
Tuesdays 9.30am - 10.30am
Thursdays 9:30am - 10:30am
Saturday Class: 3:00 - 4:00pm (please check calendar for dates as Saturday classes are only held once a month, usually on the first Saturday. Saturday classes are not held on Long Weekends)
A minimum level of skill is required to attend the group classes to ensure that all swimmers are comfortable in a squad environment. If you can swim 100m freestyle without stopping then come along to a group class. You can pay per class or purchase a 10 class pass and enjoy a $20 saving.
You must complete an Enrolment Form before attending your first group class.
To register for a Group Class you must set up a Punchpass account. Once your account is set up you can register for the listed Group Classes. Registrations for Group Classes can be made up to 1 hour prior to the start of each class.
Group Class passes can be purchased via Punchpass. After creating an account, select Purchase a Pass and choose either a single Group Class pass for $16 or a 10 Pass Card for $140 ($20 saving). All prices are inclusive of GST